Summertime Living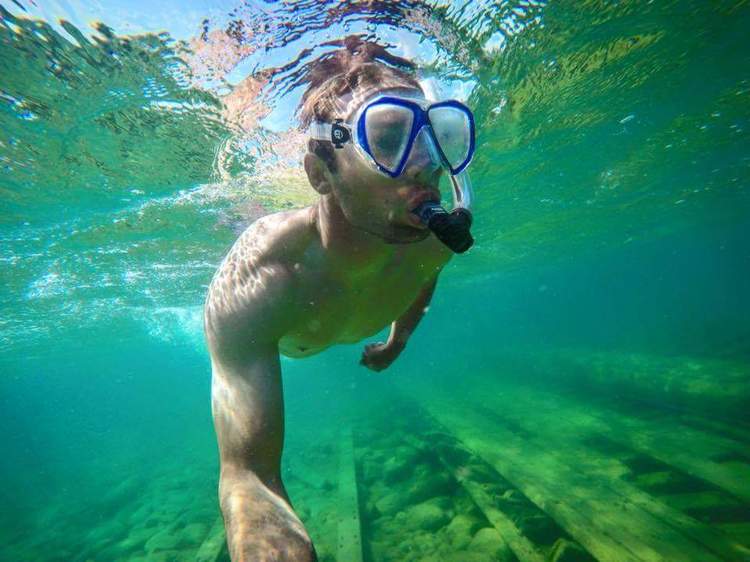 What does a Bassmaster Elite Series Pro do between long periods without an event?  With a prolonged break in between the Cayuga event and the Potomac event this past month, I've managed to stay busy.  I just was in Ohio at Hunter Shryock's house doing some filming with him for 496 films.  It's was tough with the dog days of summer upon up, but we managed to catch a few.
I had iCast earlier in July which was a good time.  It's always exciting getting to see all the cool new products set to come out.  Most of my days were spent shooting product videos and hopping around to different sponsor booths.  Bass Mafia has some incredible new products set to come out that I've very excited about.  The issue that's been around for some time is figuring out the best way to store your tackle.  They have stepped up to address that problem by creating extremely functional storage bins for your weights, jigs, and spinnerbaits to name a few.  Most of them will be available this fall, but many other storage options are in the works for the near future.  Bass Mafia is really thinking outside the box.
I just wrapped up shooting an episode of Major League Fishing last week which was enjoyable.  It will be airing next year and all I can say for now is that we were in Alpena, Michigan.  While we were there I was lucky enough to be involved in shooting some promo stuff with the city.  I got to scuba dive/snorkel on some wrecks, do some stand up paddle boarding and biking too.  It definitely was a cool experience and great to be enjoying some other outdoor activities.
We've got the final part of the Elite Series season coming up with the Potomac River event starting next week.  I was able to make it there before cut off and I'm excited for that one.  I ran all around the river and caught a bunch of fish.  After that we have the Northern Open on the James River.  I've made a couple top ten's there in the past.  It'll be a tough event, but should be a good one as well.  Then we finish up the regular season on the Mississippi River in LaCrosse, Wisconsin.  The fishing there should be really good.  We've never went there at this time of year, but there should be a lot of fish catches and it'll be a fun event for sure.  The tournament season will culminate at Mille Lacs in Minnesota and it should be an incredible venue for the Angler of the Year Championship.  It's got some absolutely giant smallmouth swimming in it.  I've only been there once for a writer's event and got to witness four and five pounders swimming around all over the lake.  The next couple months are important ones and I'm excited about where we'll be heading to wrap up our season.