Staying Busy This Off-Season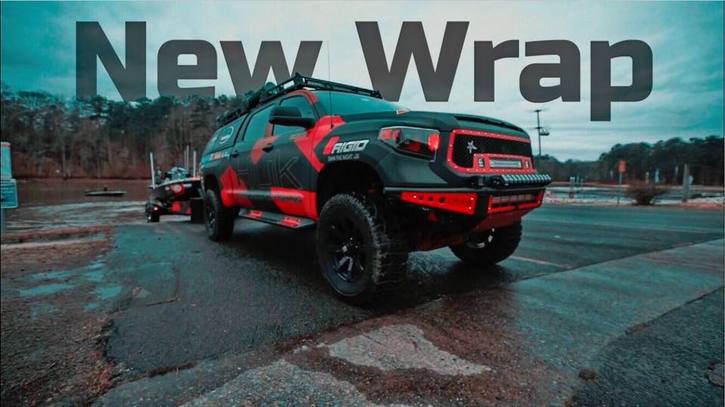 Towards the end of January I headed out to the Dallas area to get the boat and truck wrapped at Tyler Wrap Company.  Unfortunately, the weather changed some travel plans.  We made it through Idaho and Montana without problems, but were held in in Wyoming due to dangerous road conditions.  I'm ready for warmer weather and less snow.  
We were able to get on a flight and make it to our next outdoor show for the busy month of January.  I attended the Sportfishing Spectacular again this year as a promoter which was in Schaumburg, IL.  As always, it was a fun time and it's always I show I look forward to.
It was a pretty crazy few weeks leading up to the first event of the season.  I had to organize not only my boat and tackle, but the camper for the season.  The truck was at body shop getting some work done and then we had to take the camper to the dealer as well.  It was a bit of a time crunch, but fortunately we were able to get it all ready.
Shortly afterwards we flew out to shoot a commercial with Minn Kota which was definitely a fun deal. The next day, I headed to do a boat show with Don's Marine and then on Saturday night we headed to do a Bass University.  We even got to speak at a Bass Federation deal which is always something I enjoy.  All of these stops were enjoyable and got me even more excited hit the water this season.  
We picked up the new look boat and truck from Bobby and the guys at Tyler Wrap Company.  I'm very impressed with how everything turned out and look forward to sharing more about some new partnerships for the season.  I'm really looking forward to kicking off the 2018 Bassmaster Elite Series season on Lake Martin this week.
Home