New Season. New Look. Brandon Palaniuk on the 2013 Tour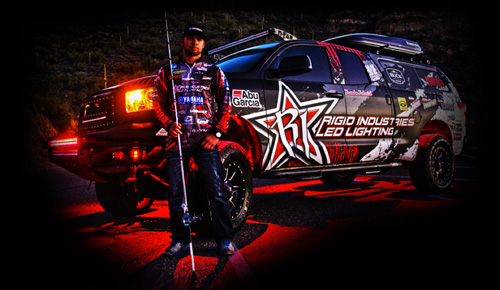 With the start of the 2013 Season, one thing is for sure: you can't miss Brandon Palaniuk. Thanks to Rigid Industries, he'll be lighting up more than just the leader board.
The teaming of Rigid Industries and Brandon Palaniuk combines two of the most highly motivated partners in the world. While widely known in the marine world, Rigid Industries can also be found lighting up off-road and light truck vehicles, UTV's, ATV's, work/utility vehicles, the mining industry, and now advancing its technology into the agriculture world with many new lights releasing in Q1 2013. To learn more about the newest Team Rigid Athlete, Brandon Palaniuk and the Rigid Industries line of LED Products, connect with Rigid Industries today.