First Trip of the Season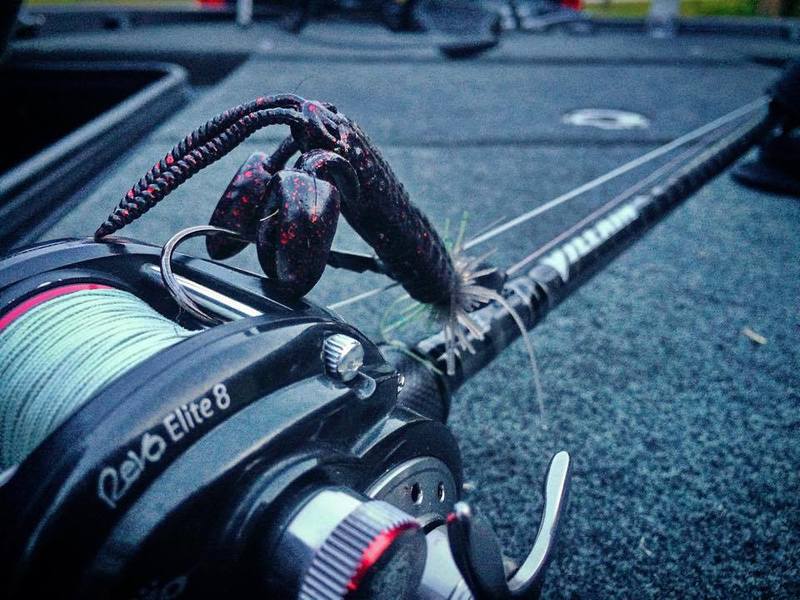 I'm back in Idahome after a trip to Florida to kick off the Bassmaster Southern Open season at Lake Toho.  I made it down to Kissimmee, Florida late Tuesday night for the event.  With only Wednesday to practice I split my day at both Toho and Kissimmee.  After an unexciting morning at Toho I ran to Kissimmee to check it out.  I found pretty much the same story down there and planned to fish Toho all day on day one.  With my new boat in the break in period, I had to run 40mph most of the time I was there which further limited my practice.
After a tough morning again at Toho, I decided to make the run to Kissimmee and gamble on catching big ones.  I managed to catch three fish with one being the kind I wanted.  I had a seven pounder and two little barely keepers and dug myself a hole early on.  That seven pounder ended up being the highlight of trip.  Day two I swung for the fences again and just went fishing, trying to punch my way out of an early hole.  Once again I had a similar result, coming in with one shy of a limit.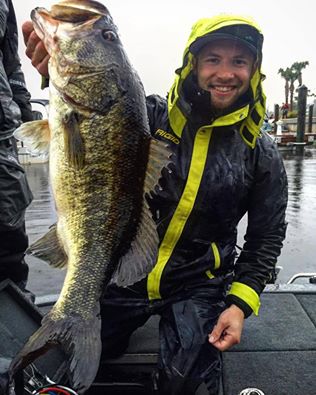 With the very brief practice time, I was never able to hone in on those finicky Florida bass.  Whenever I find myself not knowing which direction to go, I go to my Berkley Fight'n Bug.  It's a little bait that has caught some big fish for me in the past and has dug me out of some holes.  It's caught me multiple seven pound fish and even an eight the last time we were at Toledo Bend.  It's always something I have out if it's tough.  My set up for Toho consisted of the Fight'n Bug on a 4/0 VMC Flipping Hook with a 1.5oz Eco Pro Tungsten Weight.  I was punching a lot of mats and that set up was the best thing I had going.
After the Toho event, I met up with my friend Hunter Shryock to film some footage for the launch of some new Abu Garcia REVO spinning reels.  We managed to catch a few despite the cold and got some pretty cool footage as well.  It's not too often I'm wielding a spinning rod in Florida!
I started making my way home afterwards, but stopped over in Texas to drop off my truck and boat to get wrapped and have a few more things done on the truck.  I'm excited about the new wrap for the season as it'll be a little bit different look.  I can't wait for my truck to be done as it's been a couple months in the making, but as of now we are on schedule for the Classic so I can't really complain. 
I am getting pumped for Grand Lake.  I was not able to get there to pre-practice and it'll be the first time I've been on the lake since the 2013 Classic.  Honestly, that's not always a bad thing.  Without thinking about what was before, I'm hoping it'll let me have more of an open mind and be able to fish the conditions. -BP