Don Barone - Open Letter to Brandon Palaniuk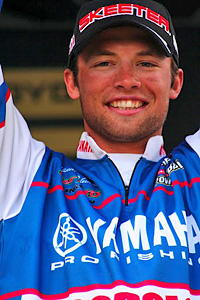 Editor's note: Elite Series pro Brandon Palaniuk replied to Barone's Open letter to Palaniuk. See Palaniuk's response.
"Let's drink to the hard working people..."
Dateline: Comes, first
Dear Brandon:
Savor this.
It will never happen again.
Ever.
Son, you will win again, probably several times.
But never again will you win your first Elite tournament.
Stanley Cup this moment.
Bring that Elite trophy everywhere...get in your truck and drive that trophy back home to Idaho. Hand it to...
...every teacher you ever had.
...every guy you ever bought bait from.
...the dude who sold you your first boat.
...Mom.
...Dad.
...every family member you have.
...the docs and nurses in the ER who took the hook out here in Mountain Home, Ark.
And then my friend, I want you to do me one other favor.
GAS UP THE TRUCK!