Classic Time at Conroe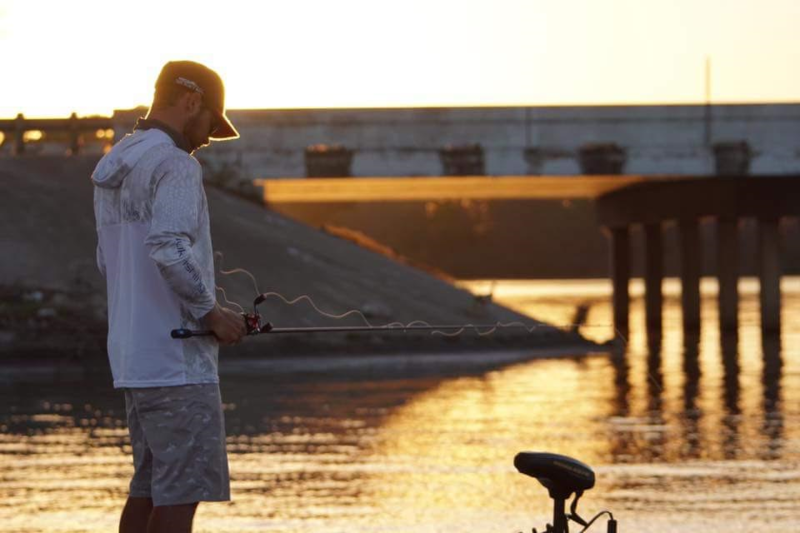 Here we are now on the eve of the 2017 Bassmaster Classic at Lake Conroe.  We wrapped up our final day to look around yesterday and after having a fairly challenging practice, it was nice to have another day to poke around.  After making it down for a couple days in January to ride around the conditions changed between then and official practice.  The water seemed to get a little dirtier, but overall not too bad.  This time of year things are apt to change with the fish following the stages of the spawn.  I felt like I did what I needed to do in practice to find the winning fish and until yesterday I didn't get a lot of confidence in it.  During our final run through yesterday it was still a grind, but I think a light bulb may have started to at least flicker.
If you look at Lake Conroe's history, it isn't the kind of lake you can expect to catch twenty to thirty fish a day.  What it lacks in overall numbers however, it more than makes up for in size potential.  It really has some big ones in it and it's going to show out for the Classic.
Starting the year off with a couple Elite Series events before the Classic has definitely been a change of pace.  Like anything, it has its pros and cons.  One positive is that you get to make sure your boat, graphs and all of your tackle is set up properly and tuned in.  Taking away that worry is a big one.  Another pro is the fact that you are also able to tune yourself in more mechanically and keep your decision making as sharp as possible instead of coming right out of the offseason into the Classic.  One of the only things that I would put in the con category would be the change up can be somewhat of a shock to a normal year's routine.  Overall, I'm not one that believes you have to have a routine.  However, in this case it definitely shifts your offseason focus from putting all your eggs into the Classic basket and instead it's to the Elites.
Starting off the Elite season definitely helps with the confidence going into Conroe.  Okeechobee was frustrating, but the only thing you can do is shake that one off and use the Cherokee event for confidence.  There is so much going on at the Classic and it can be hard to focus at the job at hand at times.  Now that I've been here and done this for a while now, it allows me to use my time wisely and keep my peace of mind which in turn allows me to focus on what I need to do.  It's easy to get caught up in just going through the motions.  Even if you are practicing hard it can cause you to miss some minor detail that could make all the difference.  It's a constant learning process for me and I'm sure plenty of other anglers on keeping that laser focus throughout practice, throughout the event and throughout the season.  One of the biggest things that helps me is having fun.  You have to put in the work, but allowing yourself to enjoy the experience as well can really benefit you.
On a side note, Tiffanie and my RV adventures had an interesting mishap earlier in the week.  It seems our camera guy that is along for the season left our bathroom sink running and flooded the bathroom in the RV.  We had to drain it and are still assessing the overall water damage and running the fans to keep things from rotting.  The positives are no one got hurt and it wasn't tonight or during the actual Classic.  So, for now we just took a deep breath and will deal with whatever we have to after this week.
It's time for another Bassmaster Classic tomorrow and everything is ready to go.  With the time in between practice and the actual tournament it gives you the opportunity to organize and tune everything in for the biggest show in bass fishing.  I feel confident that I have done what I need to do to prepare for this year's Classic.  The only thing left is to go out there and fish the moment each day.  We'll see you in Houston!