2015 Tournament Season Recap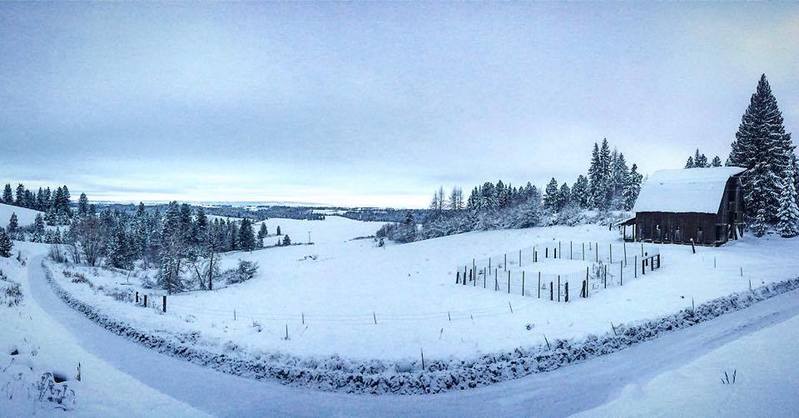 The past month has been a busy one, but good one.  I just got done picking up my Tundra from the build shop in Texas for a Toyota commercial shoot back home.  My girlfriend and I drove down both my new and my old truck to Texas before the holidays.  My new truck was dropped off at the build shop and the other we used to pick up my new boat.  I was hoping to put the new boat on the water for some practice at Grand Lake before it went off limits but wasn't able to because of the major flooding they were having.  I'm not sure how lucrative practice would have been anyway, a lot of the new products I planned to put on the boat were stuck on back order.
We flew home and ended up getting stuck in Seattle; they cancelled our flight to Idaho and had no other flights out.  I happened to run into a few of my buddies at the airport and we all decided to rent a car and drive home that night for Christmas Eve.  We went to my girlfriends parents on Christmas Eve and to my Parent's on Christmas day.  It was a quick, but good, Christmas because I had to jump on another plane and fly out to Oklahoma City the day afterwards.  All the equipment needed to finish rigging the boat was still not available so I dumped the boat back at the factory and drove back to Idaho.  It's definitely been a crazy December and first part of January.
Since we are in January and a new year is upon us, I thought it would be the perfect time to do a 2015 season recap.  Going into 2015, I was really excited about the schedule.  We were heading to a lot of places I have done well on in the past and some fisheries I have really liked.  B.A.S.S. did a great job creating a very diverse schedule that took us from as far East in the U.S. to as far West as we could go.  Honestly, I don't mind driving coast to coast either.  Living in Idaho I drive long stretches to most fisheries.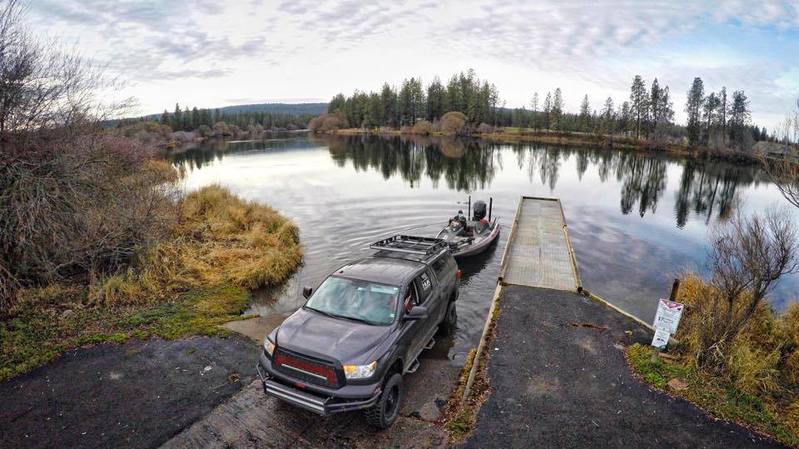 The season started at the Sabine River which I've always dreaded.  Going in I had some confidence in the fact that I had already fished it before.  Unfortunately, I wasn't able to get any points there and put myself behind the eight ball to start the season.  Going from there to Guntersville, I knew I had gotten myself into trouble and would need to do well.  My chances of making the Classic depended on the next seven tournaments; I had to swing for the fence and try and make up some ground.  I did the math in my head and figured I needed at least a top thirty seven finish in each of the next seven events.  I ended up having a good practice on Guntersville and started off the tournament in 14th place.  The next day however, instead of fishing to win, I went and played it safe.  The end result was eleven and a half pounds and a missed day three cut.
Two tournaments in and far down in the points standings,  I decided then and there to not look at the points anymore and fish to catch the most possible weight each day.  This was definitely the turning point in my season.  I headed home to do a Toyota Bonus Bucks ad then hit the road to the Delta.  I was able to get things turned around a bit with a check and a 42nd place finish.  Not an exceptional finish, but I felt good about my decisions and took that momentum to Havasu with better pay off.  My practice was decent and I was able to fish very free during the actual tournament which took me to the final day cut.  All in all it was a good Western swing that got my season moving in the right direction. 
After the Western swing of the Elites I headed to the Toyota Texas Bass Classic.  The momentum carried on as I had another good event, making the final day cut.  I was making cuts and fishing with the right mindset heading into the next Elite at Kentucky Lake.
Practice for Kentucky Lake was not great.  I tried finding spots I could have to myself and not have to fish around three or more boats.  I got in a hole early in the tournament as I bounced around continuing to look for my own water, but never found it.  Sometimes you just have to fish where the fish are.  The second day, with an hour and a half left, I had about eleven pounds and I started idling around looking.  Finally, with about thirty minutes left, I found a wad of them and put about eighteen and a half pounds in the boat in fifteen minutes.  I missed the cut by about a pound, but that flurry saved me in the points and was the last of my iffy tournaments.
Coming into the next part of the season, I was pumped for smallmouth fisheries. We started off at the St. Lawrence River.  We couldn't run to the Lake, like the time I won there, but I was able to piece things together on the River.  I fished places I'd never practiced or fished before; I slowly figured out what the fish were doing and where they were going and it helped me get a 20th place finish.  With that solid finish, I tried to continue that drive into the Chesapeake.
The Chesapeake Bay was most likely the event I was most proud of because of the changes I made.  I was chasing big smallies with a mix of largemouth and found the right quality (3.5-4.5 lbs), the problem was I just couldn't put them in the boat.  I had some technical malfunctions and lost a few.  I had to make some big adjustments everyday but was able to climb into the standings each day, ultimately scratching out another top twenty finish.
From there, we headed to the last regular season event at St. Clair.  That place was awesome.  I found some fish in practice, but nothing that I felt solid about.  I was not happy about my practice; in fact, I told my girlfriend that I was worried I was going to screw it up.  I didn't know where I was in the points, but thought I was somewhere on the bubble.  Day one I had four fish and was close to leaving my area to head in.  I had caught one big fish in practice on a spot I had found three years ago.  I rolled up there and fished the sweet spot.  James Elam was up above fishing near it, but not on the same spot.  I caught four more fish and weighed in twenty three pounds with a good one that weighed a little over six pounds.  That got me started.
We worked together in that area and shared it well.  By the last day the current had changed and they were moving.  They are major roamers in that area and drift around with the current, with the wind direction changing, it had the bait and the fish doing the same.  Although I would've loved to win, I wasn't disappointed.  I ended up doing a lot better than expected in the event and in the points. 
Going into the Angler of the Year Championship at Sturgeon Bay, I was sitting in 13th place.  I was truly shocked.  I figured that I only needed to catch one fish to make the classic, which took a lot of the pressure off.  It was tough.  I would randomly catch a big smallie on a jerkbait or drop shot, but it was tough to pattern.  The final day of practice I scrapped what I was doing and went looking for new stuff and found it.  The first day I had around fourteen pounds.  The second I fished around Zaldain who had about twenty and I had seventeen.  The last day, I gave him that area as he wanted to win.  We ended up actually sharing another area which he won off of.  I finished 10th in the points which is the best I have ever finished.
For me to finish in the top ten against these guys, I'd call it a successful year.  Mix in a few good Opens and that was the icing on the cake.  As a whole it felt good.  I learned about fishing smart and damage control.  You have to know when to go for a win and when to cut your losses.  My goals going into 2016 are to improve on last year, to make better decisions and balance things out.  I'll be fishing more in 2016: the Southern Opens, Northern Opens, Elite Series, and Major League Fishing.  It'll be a busy season, but I'm looking forward to it. 
I haven't been to Grand Lake since the last day of the Classic a couple years ago.  I'm sure it's changed.  They've had record high water the past couple of years and the last I looked it was over full pool now.  Having success there in the past, the hardest thing is going out with an open mind.  I'll definitely check some old spots in practice, but I will spend a lot of time looking for new water.  Overall, 2016 looks like another diverse schedule.  We are going to a lot of good fisheries at different times of the year then we typically do which should even the playing field.  I prefer to go to places we have no history.  I would love it if we didn't even know where were going beforehand and just had to show up and fish the tournament with no practice.  I think that would be awesome.  – BP